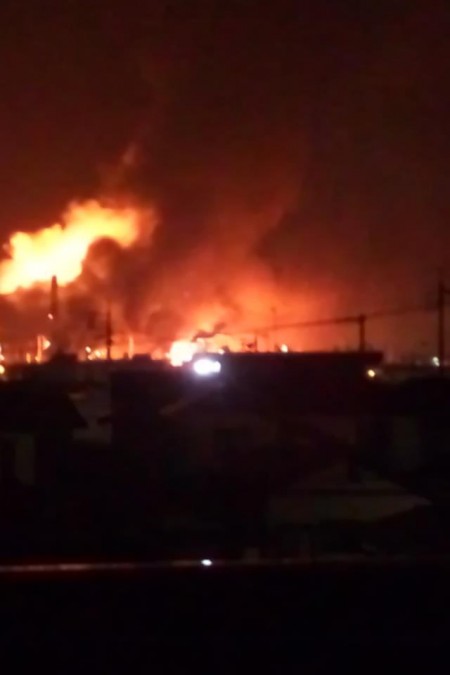 The complex is located at
Iwakuni
, not far from Hiroshima (Southern Honsu) and has in its premises
3379 units of radioactive waste (200L in each unit)
, which seems to be
depleted uranium
which cites Japanese sources.
Ex-SKF mentions that he could not confirm that uranium, specifically depleted uranium (used for "conventional" weapons but still highly toxic) is present but he does confirm as well documented the 3379 units of radioactive waste (a problem big enough on its own right).
The uncontrolled fire was sparked by lightning. There are five workers injured, one dead and one missing. The depleted uranium cans were eventually found to be safe.

Radiation levels have not peaked at any moment, luckily.
Source: Fukushima Diary (includes video), Ex-SKF (link1, link2), EneNews.
Update: there is still uncertainty about what happened with the nuclear materials, which were just some 400 meters away from where the deflagration began. However the official stand is that the containers are intact, even if the complex has been razed by the fire. Iori Mochizuki (FD) ponders that uranium alpha rays are most difficult to measure so there may be radioactive release and not have been detected yet (sources: EneNews, Fukushima Diary).