Detail of the Palestinian Bantustans (source)
For those of us who denounce that Palestine is an Apartheid reality with extreme similitudes to the old South Africa, evidence, sadly enough, is not lacking.
The Jewish zone of Palestine is not only Green Line Israel, nor this plus Jerusalem but it also includes at least 68% of the West Bank, considered
zone C
(under full Israeli control) by the infamous Oslo Accords, that only serve to further extend the genocide of the Native Palestinian People - probably the true descendants of ancient Jews incidentally.
A new Roman genocide of the Jews (Palestinians) is taking place in the name of Judaism by people of Hellenistic and confusedly mixed origins that claim to be Jews themselves on the grounds of mere religion.
On August 28th Zionist military caterpillars (boycott Caterpillar, indeed) demolished tents donated by the United Nations in the village of Susiya, South of Hebron. It is the second such aggression in three months. They also destroyed precious water cisterns.
The next day the Zionist forces attacked four bedouin families on arbitrary pretexts.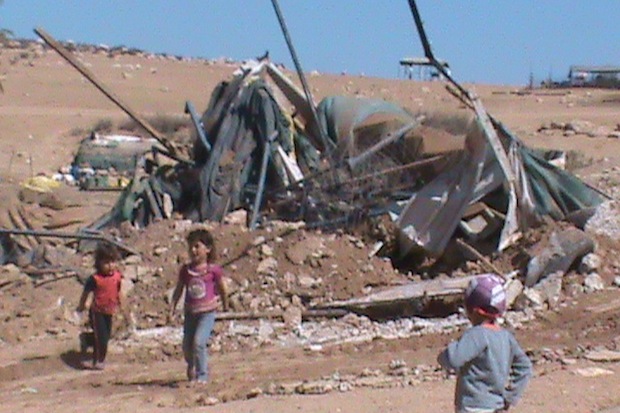 I must admit that I only look and comment on this most terrible genocide now and then but anyone a little informed should also be outraged at the perpetual Kristallnacht that Palestinians suffer in their homeland at the hands of foreigner colonialists. Just one among way too many quotidian examples:
Israel Army attacks young boy in Jerusalem
- just the usual: with your money, with your vote, with your help.
The Jewish colonization and Apartheid in Palestine (source)