Hundreds of thousands protested today in both Iberian capitals against the brutality of the austerity measures designed to feed the banksters at the expense of the very lives of the people.
Top: Lisbon, bottom: Madrid
Lisbon
In Lisbon some 100,000 people marched through the city crying against the so-called "troika" (EC, ECB and IMF) that dictates the politics in the European Union with zero democratic legitimacy these days and against the Prime Minister Pedro Passos Coelho, whose resignation demanded.
The main union CGTP has called for another protest this Tuesday and will probably call for a general strike soon.
Unlike in Madrid, police did not attack the protesters, so the demonstration remained peaceful.
Police violence again in Madrid
In Madrid, the neo-fascist regime attempted again to quell the protests in blood and shackles by releasing the dogs, the police, without any leash.
It was the third journey of protest in a single week in the Spanish capital and it was again full of people, as you can see in the images: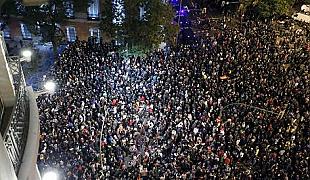 In order to prevent a complete understanding of the dimension of the protest, the regime forbade air coverage by the media. Later on the rectified, probably realizing that they would be throwing away their last remnants of legitimacy
Through the evening there were many actions of repression, including the arrest of a protester who dared to address the police as "comrades" (take note: they are not your "comrades" but dangerous mercenaries of the banksters), but the real violence began already in the night, with violent charges against those who attempted to stay in Neptuno Plaza. They obviously fear a repetition of the Plazas movement but whatever the shape it takes, they are obviously reaching the limit in their contention capability and I truly expect a most hot Autumn, Winter and Spring...
Hateful debt: referendum
Large protests also elsewhere
In Valencia, Zaragoza, Sevilla and many other cities of the Spanish state but also in the continent: in Brussels, Warsaw, Berlin, Paris or London there have been protests of greater or smaller size. The current "troika" regime is clearly less and less legitimate in the streets of Europe.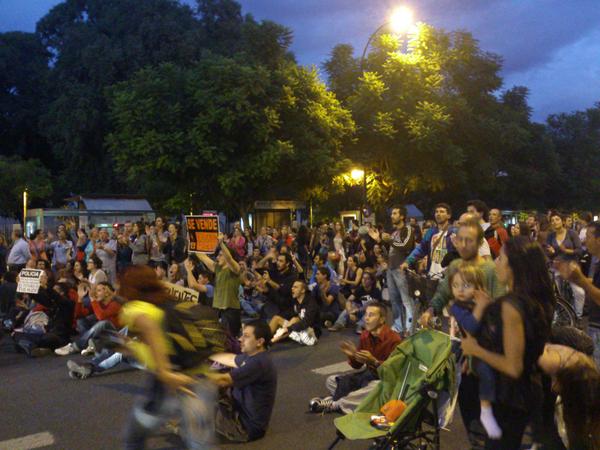 Seville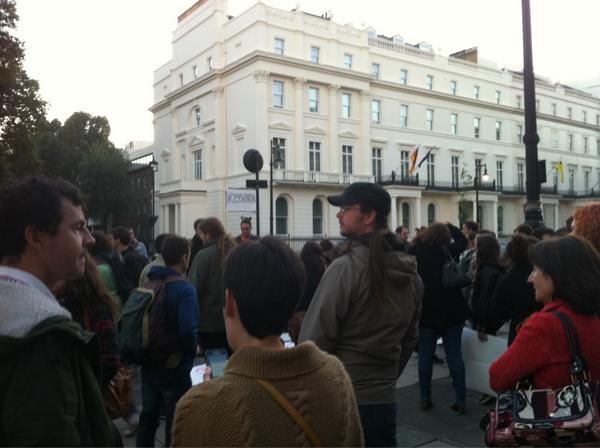 London (before the Spanish embassy)
Valencia
Sources (mostly in Spanish):
La Voz
,
Kaos-1
,
Kaos-2
,
La Haine
,
La Información
,
Al Jazeera
,
Público
,
Caracol
.