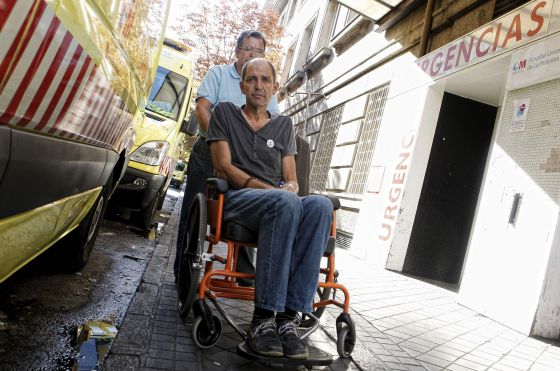 Alburquerque
, with two Rs, it's not any typo but the correct spelling of the parent town of the better known Albuquerque, New Mexico. It is a town of Extremadura, Spain, which has some 40% unemployment and a solar energy project that may collapse if the Spanish government removes subsidies, as they have promised to, because they simply hate everything environmentally friendly that promises clean and real development independently from the oil and nuclear mafias.
So the mayor of Alburquerque, Ángel Vadillo, 48, a rare specimen in the political class, initiated on June 11, a hunger strike that lasted 91 days, until yesterday. Prior to that, he marched all the way from Alburquerque to Madrid to demand the restoration of the solar energy subsidies.
Finally the government accepted to have a meeting with him. But that's all: Rajoy and his fascist camarilla continue on the way of rescuing their fellow banksters with the blood of the citizens and the hopes of reasonable development.
But Vadillo has already done more than enough, risking seriously his life, he has finally
abandoned
[es]
the hunger strike.
One person can lead the way but alone he can't bring change: thousands, millions are needed.