The
protests in Turkey
escalated yesterday, as did police brutality. What began as a peaceful massive camp in central Istanbul to protest the corrupt and anti-civic construction policies in the city, became, after violent police intervention, in a state-wide tide of protests, again most criminally repressed by the armed forces, what has only managed to feed the popular rage even more.
The number of victims is unknown but some of the photos and reports suggest that several citizens may have already been murdered by the guards of the bourgeoisie.
The number of protesters is almost unaccountable
This woman was critically injured in the head
The same woman being carried to hospital
Gratuitous gassing
Brutal beatings
Water cannons
All the bourgeois violence only achieves more anger, more protests
... and more...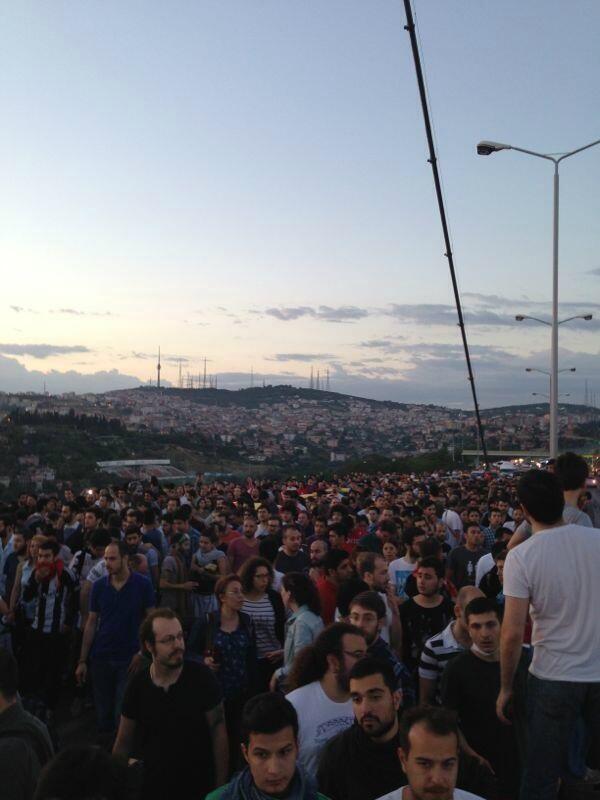 ... and more...
Main source: Webguerrillero
[es]
(
link 1
,
link 2
,
link 3
).
Update: at least two killed
by police brutality in Turkey, according to Amnesty International, which also claims a thousand injured. Further reports claim no less than
four dead
. Official Turkish figures only talk of 939 arrested in some 90 different demonstrations.
One of the mortal victims
Beleaguered Prime Minister Erdogan, while vaguely admitting "some excesses", is entrenched in his ivory tower, claiming that "democracy" only admits one heavily restricted way of expression: to wait for next elections. Some rumors suggest that social networks in the Internet have been silenced by the fundamentalist government.
US citizens by the hundreds marched in New York, Chicago, Austin and Boston in solidarity with the Turkish people. Similar internationalist protests were held in Brussels, London, Helsinki and Nicosia.
Source: Webguerrillero
[es]
(
link 1
,
link 2
,
link 3
).
Update (Jun 14):
I have been informed that the woman who was badly injured by a gas canister, shown in the photos above, is Labna Al Lami, an Egyptian tourist. She is still in coma.