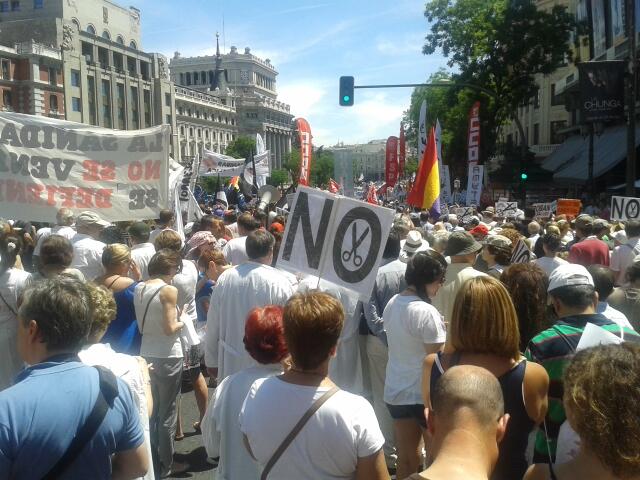 In Madrid, as well as in other Castilian, Aragonese and Canarian cities, the White Tide brought many thousands to the streets, demonstrating once again the extreme unpopularity of the anti-social measures of the reactionary Rajoy government.
There has been applause for the charges brought against the whole leadership of Madrid's regional Health Department.
An attempt of Fascist groups to infiltrate the demonstration of Madrid was successfully avoided, as the crowds kicked them out without hesitation (→
video
).