It would seem that the current "fashion" of extra-judiciary killings has become now to make people die in prison.
From BCHR
: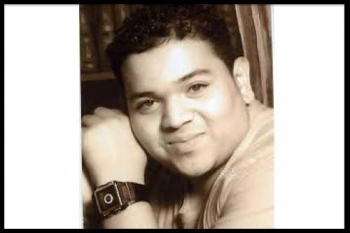 The Bahrain Center for Human Rights (BHRC) is gravely concerned for the health and wellbeing of Ali Abdullah Al-Singace, who is still subjected to torture, denied access to adequate medical care, and has been in solitary confinement for the last ten days.




Ali Al-Singace is a 20 year-old Bahraini who was initially sentenced to death by a military court during the imposed State of National Emergency in 2011; his conviction for allegedly running over a policeman on 16 MAR 2011 was later reduced to a life sentence. Ali was not given a fair trial, and his conviction remained in place despite the fact that the lawyers had presented evidence that Ali had a broken leg during the time of his alleged crime. For more background information on the case, please refer to: http://bahrainrights.hopto.org/en/node/3983.




Since the day of his arrest on the 23rd of March 2011 until now, Ali has been subjected to different kinds of physical, sexual and sociological torture. He was stripped of his clothes and brutally beaten with sharp weapons, metal rods and wooden sticks on different parts of his body, causing him to suffer from sever back and heart pains. He was also threatened with rape and death, and has lost some of his teeth after he was beaten in the face.