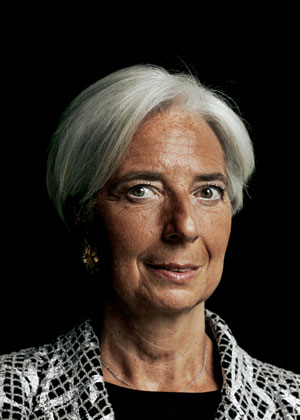 The arrogant imperialist IMF boss and sidekick of Nicholas Sarkozy, Christine Lagarde was the other day insulting Greek workers who, according to her petty fascist imagination, do not pay their taxes. Naturally Greek leaders, including Tsipras, quickly protested her defamation - but she is yet to apologize.
But
now we know
that the one who does not pay any taxes is her.
Christine Lagarde enjoys a yearly salary of $467,940 (€374,352), plus allowances, well above what most of us, common mortals, can even dream. A salary that comes from our taxes (from the taxes of almost every single person around the World because she works for a UN agency), pays no taxes at all.
Not in the USA, not in France and certainly not in Greece.
This is allegedly a provision of the Vienna Convention, however she is probably not entitled to such special status after it was ruled that her predecessor, Strauss-Kahn, was lawfully arrested and not entitled the protection of diplomats.
So... Lagarde: pay your taxes and shut up that dirty mouth.