Police abuses young boy in Chile today
The Chilean National Walkout for the social state and free quality education completed its second and last day.
The government authorized three demos but forbade the one which meant to go through the center of Santiago. The morning thus began with clashes between citizens and military police in the center of the capital, at the Alameda and around the University of Chile, which has been taken by students.
At least 108 arrested people (only in the morning) added to the 348 captured by police on Wednesday.
285 buses were damaged.
Earlier in the night residents of the suburbs fought back against military police shooting live fire. This resulted in three carabineros severely injured.
The forbidden demonstration gathered some 500,000 people. Police blocked the route, which meant to arrive to the presidential palace, La Moneda. Some socialdemocrats attempted to impede that the people fought back against police but fled the place when the police charged in full strength, beating them the same as the others.
Some five blocs away from La Moneda was where most fighting happened, with barricades and fires being set up.
The clashes continued until dusk.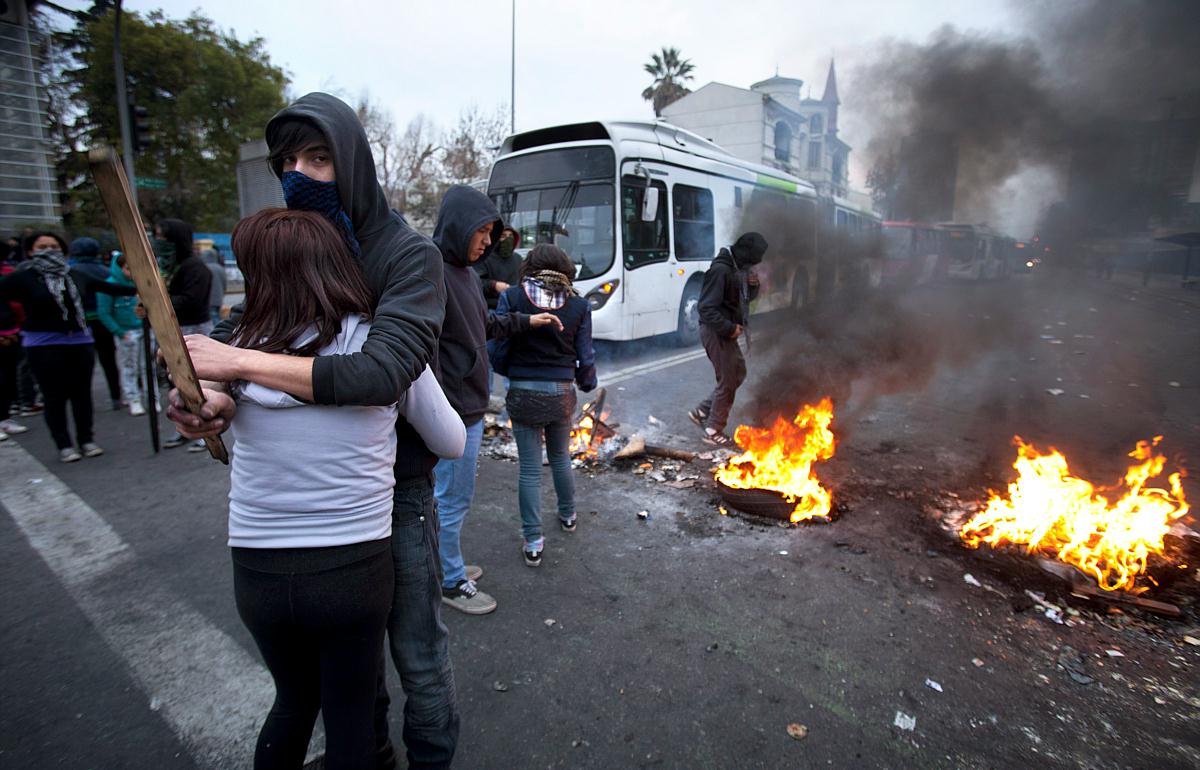 Hunger strike ends
Also the students who had been on hunger strike for 35 days decided to stop the protest because of the risk for their lives.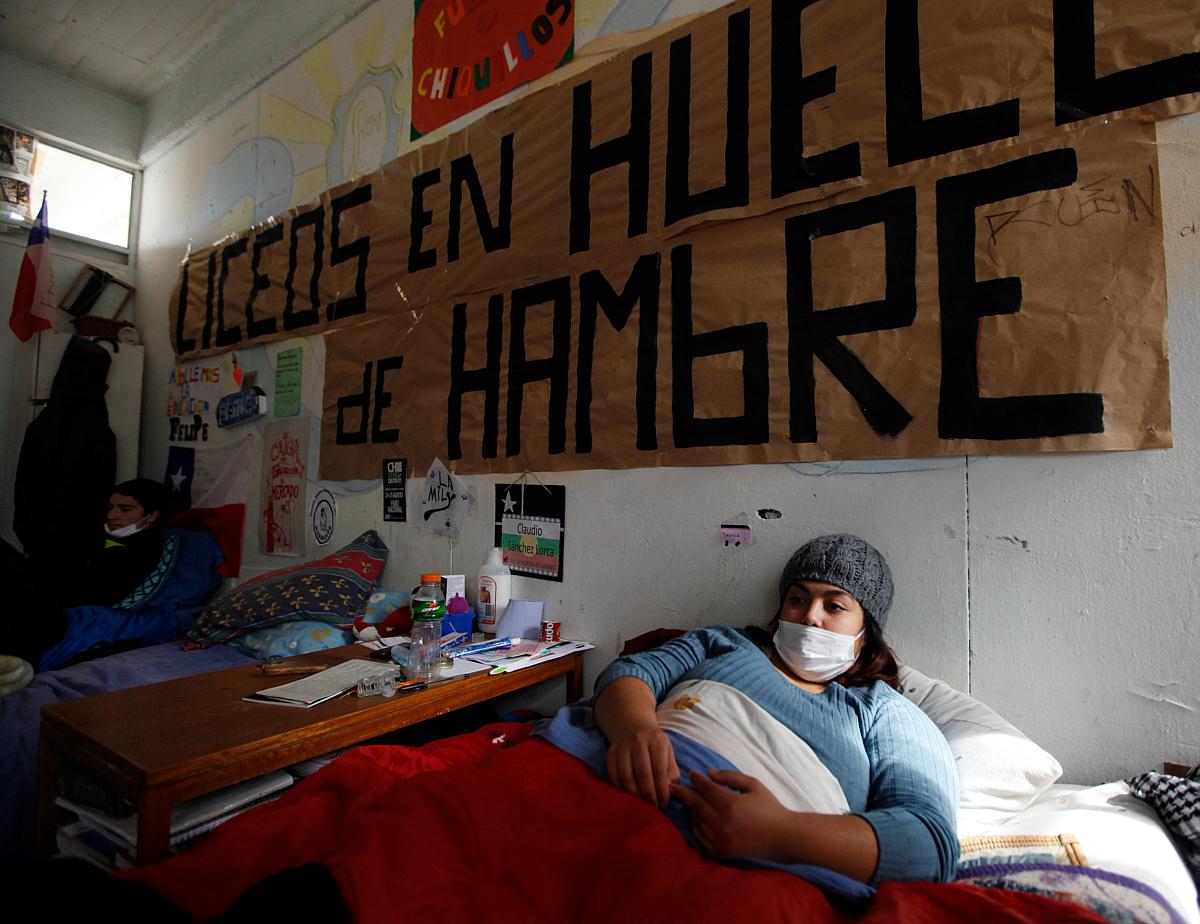 Source:
La Haine
[es]
, some photos also
from Cryptome
(high quality photo gallery).