Some 10,000 people (around 10% of the population) gathered this evening in the Basque town of
Barakaldo
, near Bilbao, to vent their anger for the bankster-induced
suicide
of a neighbor this morning, when her apartment was going to be foreclosured.
No to unemployment

- No to foreclosures
For social protection

The protesters have marched through the industrial town crying slogans like Amaia, we remember you, Banker remember: we have a rope [implicit: to hang you with it] or No eviction without response!
Some protesters painted the offices of several banks with the wording: Assassins!
Culprits -
Murderers
Similar protests are taking place today or along the weekend in other Basque towns and also in Spain, where the death, accumulating with the judicial challenges at European level, seem to have triggered some debate on the extremely abusive reality of the Spanish law on mortgages.
But mortgages are just the tip of the iceberg. While the "rights" of banks and other large companies (electric providers for example, employers in general) are defended with with the worst police brutality and judicial mercilessness, the true fundamental rights of people to the basics of life... those are simply destroyed.
They hope that we just die silently in a corner without making much noise but, while many may do that, many others simply won't. And the anger is growing. Each of these abuses means more people ready to accept the guillotine working again against the new aristocrats.
And even to take justice in their own hands, as happened with some man from Sotopalacios who, after losing property to the banksters (well above the value of what was owed), decided to make them lose some as well, and burned the bank office (
source
[es]
).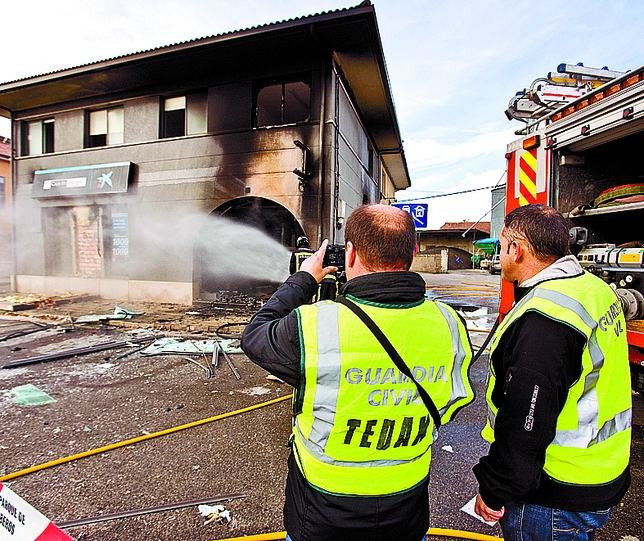 Bank burnt in Sotopalacios two days ago