Just two examples this week:
Catalan protesters have been charged for carrying images of political prisoners, in yet another clear attempt to suppress freedom of speech →
Rescat
[cat]
.
A twitter is charged with 'incitement to violence' for citing such an political and intellectual giant as
Gramsci
, who incidentally was victim himself of Fascist repression and torture until his death →
La Haine
[es]
.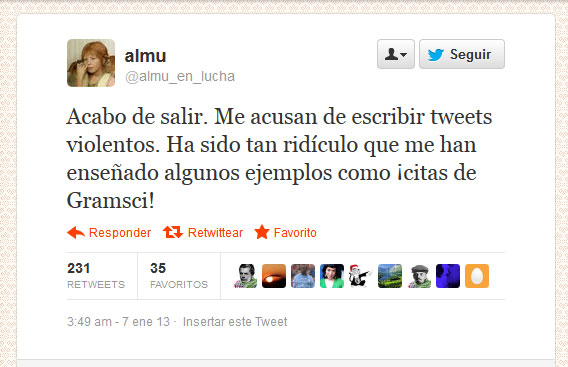 I just got out. They accuse me of writing violent tweets. It's been so ridiculous that they showed as examples quotes of Gramsci!