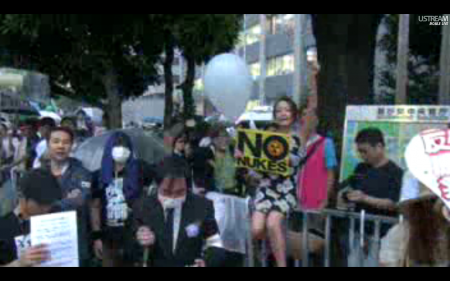 The Japanese political-corporate elites are trying to avoid a de facto revolution against their criminal mismanagement of the nuclear catastrophe (and in general of nuclear energy) by pure police means.
An unknown but likely huge number of Japanese citizens (last Friday they were 100,000 and today it seems it was even bigger) have been prevented by police form reaching to the Prime Minister's palace. The police corps forced the citizens to remain in the sidewalk in a thin line and closed the subway exits, so most people is trapped underground, with potential risk for their lives.
The organizers of the demo have called it off after realizing the danger that police abuse represented for the citizens. However what is clear is that the Japanese People is tired and angry and that the corporatist pro-nuclear government is against the ropes.
Source and much more info, many photos, live stream, etc. at Fukushima Diary (
link 1
,
link 2
,
link 3
,
link 4
,
link 5
).
Update:
several media talk of more than 100,000, 150,000 people. Sources:
Fukushima Diary
and Energy News (
link 1
,
link 2
).
In a related development, 2500 people protested before the utility KEPCO in Osaka, also in rejection of the nuclear restart (source:
Ex-SKF
).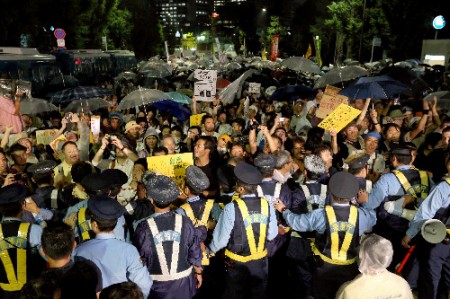 Update: a video on how the police impeded people to approach the demonstration site also outside the subway is available
at Energy News
.