A military or paramilitary unit of some sort seems to have been active in the scene of the Boston bomb attack. Their "plain clothes" are actually an informal uniform (beige trekking pants and boots, black jackets and backpacks) with many of them wearing also a black cap with a stylized white skull, an icon used variedly by the US Navy SEAL unit, as well as Blackwater (Xe, Academi) and other military subcontractors.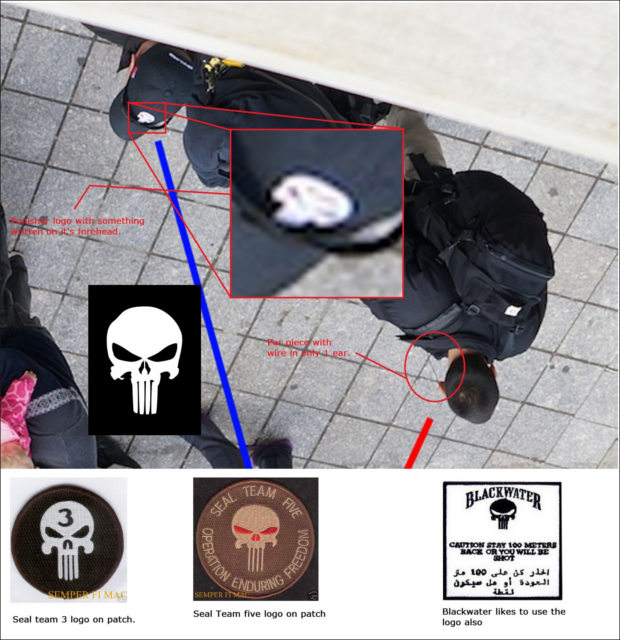 These images raise a lot of questions: who exactly are these men in black? Who they obey to? What were they doing in the Boston Marathon? Neither the US Navy nor paramilitary contractors have any jurisdiction on civilian affairs and while the FBI insists on a discourse of "nothing to see here, move along", they do not seem FBI agents either.
Let's not forget that the US Navy has been previously involved in strange affairs, notably the drill they were performing on invading Haiti on humanitarian pretext exactly when they got one such humanitarian pretext in the form of shallow unexpected massive earthquake. And, of course, they invaded immediately. Earthquake causing weapons do exist nowadays, indeed.