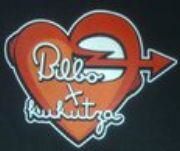 Basque Country:Police and popular violence shatters Errekaldeberri (Bilbao) as excavators arrive to demolish Kukutza gaztetxea (a 13 years old social center of Bilbao).
The popular neighborhood was taken by police forcing people to take refuge where they could (taverns, open portals, church, station). The demonstration called for 20:00 could never begin. Some people set trash bins on fire, police controls were set around the city, bus transportation was suspended, police charged into the train station, a real state company's offices have been set alight, loss of electric power in Errekalde, political taverns of the city's ruling party (PNV) have been attacked through the city...
At least some of the incidents may have been caused by infiltrated plain clothes policemen. You see indeed some people acting very suspiciously, cheering people to stop behaving peacefully and then running away the first ones, helping to create both incidents and panic.
At least 24 people have been arrested.
Images tell better than words: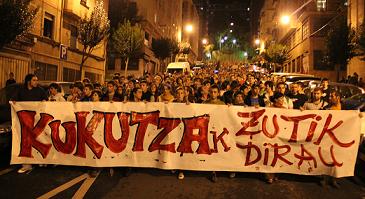 demo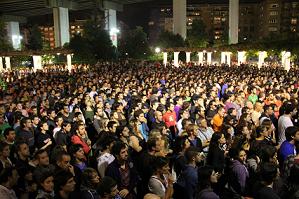 concert-demo
arrests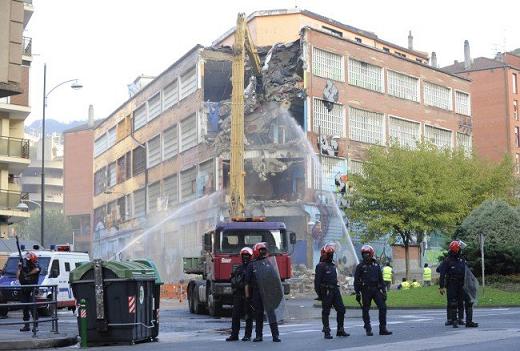 demolition, not of a mere building but of a huge dream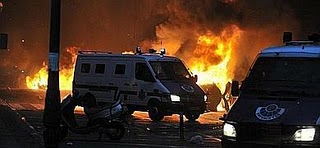 fire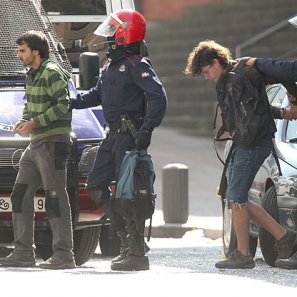 more arrests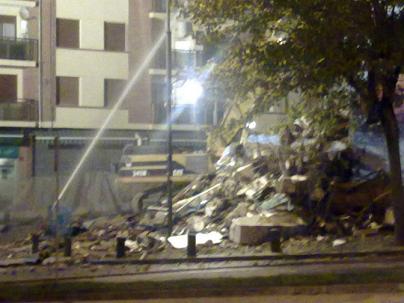 sterile city of ruins and police
Sources:
Sare Antifaxista
[es]
,
Gara
[es]
,
Berria
[eu]
,
La Haine
[es]
,
Irola Irala Irratia
[eu/es]
.