Wikileaks
finally produced
the whole loot of 250,000 diplomatic cables
and made them available as such. This is only logical because redacting them is not their problem: they just found important info which the public may be interested about and made it available. No need of censoring media intermediates anymore, they seem to have realized.
And We the People of Earth have the right to know what our twin-party dictatorships and feudal banklords are about. But of course these won't let information flow freely: their machinations may be revealed, their game may be known and their power may suffer from it.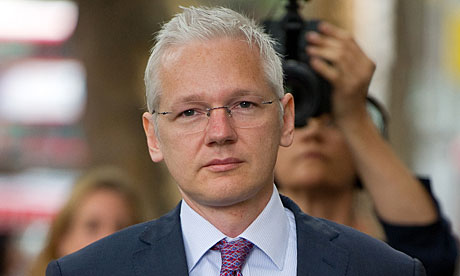 According to the Australian propaganda bosses something known "an ASIO officer" has been uncovered. I guess that means an Australian spy's name has been revealed (and also the acronym of the Australian spy agency has been revealed as well: nobody knew till now - wow, these Aussies secrecy lords can keep a secret!). So what? Is that a crime? Where? He (or she) is a spy and is his (or hers) problem to keep his own identity hidden, also Australia can provide him with a new identity in a matter of days.
With this move the Australian twin-party regime only demonstrates its totalitarianism not really different from what we can see in Russia, China or the other vassals of the US Empire.
The five institutional propaganda media outlets with whom Wikileaks had concluded some sort of pact with the devil have denounced this publication. Of course: they are losing their undue exclusive rights and they are just vassals of their totalitarian twin-party regimes.
··>
The Guardian
.