A peaceful protest at a real state company in Donibane-Lohitzune (St. Jean de Luz) was tainted by the blood of the Basque youth as the French military police (gendarmerie) violently beat the protesters.
Three peaceful protesters were injured and other two arrested.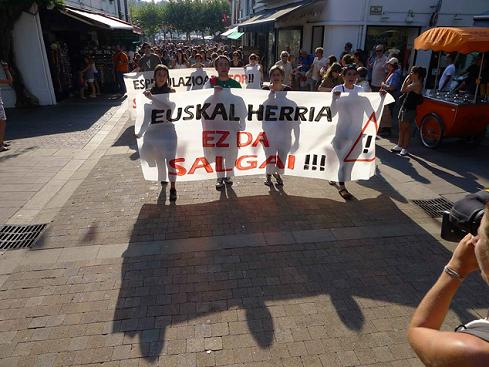 The Basque Country is not for sale
And then they fill their dirty mouths with the word "democracy"!
Source:
Boltxe Info
[es]
.