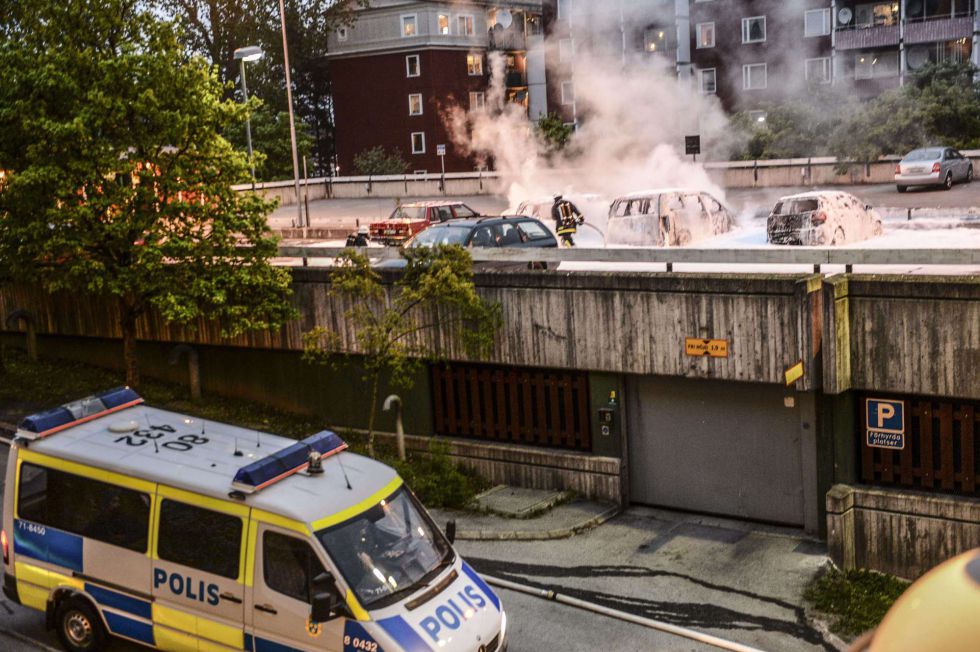 Popular riots in Stockholm and other Swedish cities continue for the sixth night (yesterday night, I don't yet have info for tonight).
The confirmed collaboration of firefighters with police is now resulting in attacks against firefighters, who don't dare to approach the fires before police secures the area first.
The number of burnt cars already reaches hundreds, several police stations have also been torched.