Some 30 cars burned are the result of yet another night of rioting in Stockholm. Some incidents were also registered in the southern city of Malmö.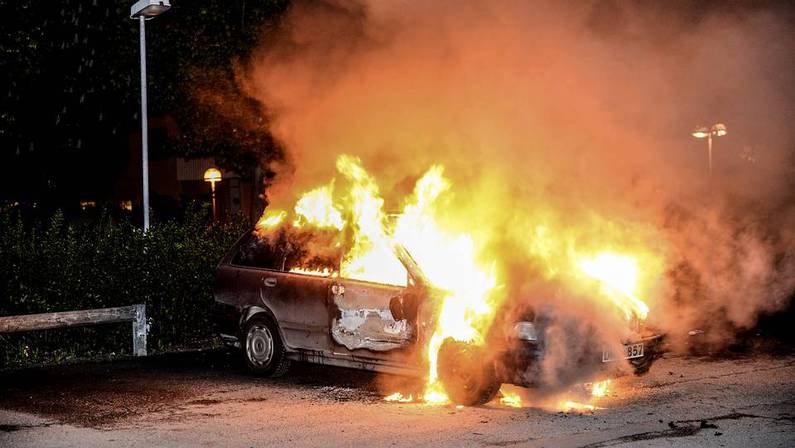 The violence began when, days ago, police killed an immigrant with alleged psychological problems who had barricaded himself in his apartment of Husby with his companion.
Swedish media have gathered reports by neighbors of this Stockholm suburb describing arbitrary and racist police attacks against anyone, including children and elderly people, along with continuous insults like "nigger", "rat", "monkey", etc. These reports have triggered an internal police investigation, it seems.
After decades of being one of the most advanced welfare states on Earth, Sweden converted itself to savage Capitalism after the murder of the charismatic Olof Palme in the 1990s, producing the greatest growth of inequality in all the OECD. While still retaining one of the highest standards of life of Europe, youth unemployment and poverty have been growing quite brutally with most dramatic effects on the immigrant communities.