Loggers have invaded the Amazon home of uncontacted
Awá Indians
, one of whom has reportedly been 'burned alive'.
Members of the Guajajara tribe, which also inhabits the area, have said that they came across the burned remains of an Awá child in the forest, following an attack by loggers, according to
Brazilian

NGO

CIMI
.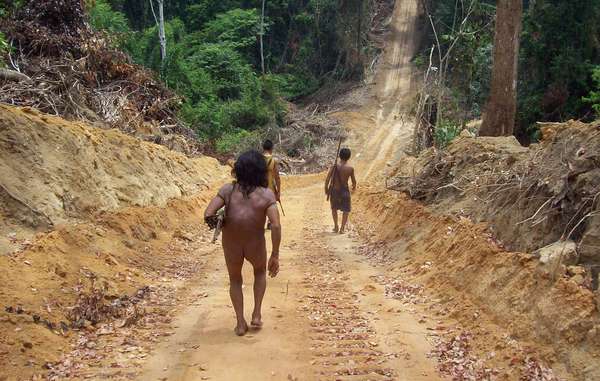 Awa hunter-gatherers walking through a deforestation road
Clovis Guajajara, who sometimes sees the Awá in the forest whilst hunting, has reportedly said that he has not seen them since the alleged attack, and he believes they have fled.
...
Read the full story at Survival International
(found via
Pasado y Futuro
[es]
)