The day after the elections, the authorities forcibly evicted the occupied social center Can Vies of the popular neighborhood of
Sants
, Barcelona, in spite of important popular opposition.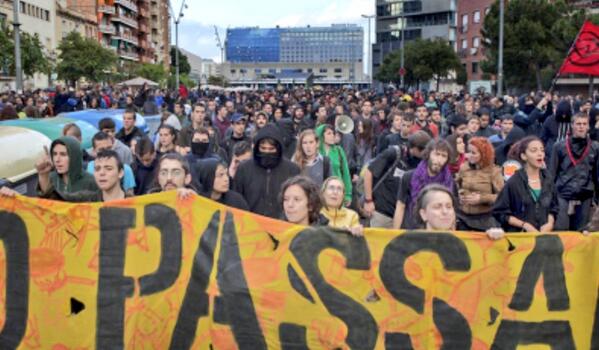 Demonstration in defense of Can Vies
Can Vies being demolished
As result two nights of riots have ensued so far in the neighborhood.
Setting up a barricade
Burning of an official media van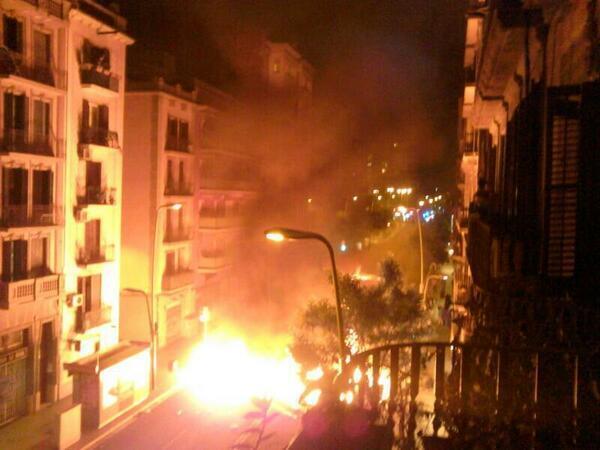 Large fire barricade
Source: Webguerrillero
[es]
(
link1
,
link2
,
link3
).
Update (May 29):
protest did not just continue yesterday night but extended to other neighborhoods and even Palma de Mallorca, across the sea. Police has arrested at least 28 people in Barcelona and other four in Palma. Source:
Sare Antifaxista
.