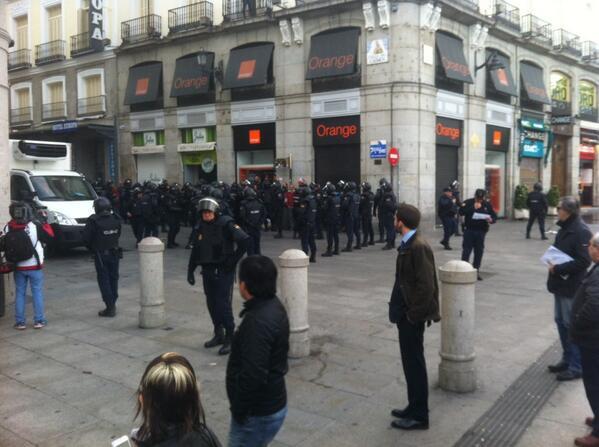 At dawn (7:30 CET) police forcibly evicted the people still resisting at Puerta del Sol square in Madrid. They identified those present and arrested two.
They also blockaded again the access to the plaza.
A rally has been called for today evening (19:30) in Sol in support. Earlier (19:00) there is a rally against mysoginist violence (5 women killed in the state last week alone).
Other rallies have been called in several cities, notably Barcelona and Valencia.
Relatedly, a student strike is ongoing in Madrid today. Clashes have erupted as, again, the only answer by the government to popular demands is repression.
See also for background: