America: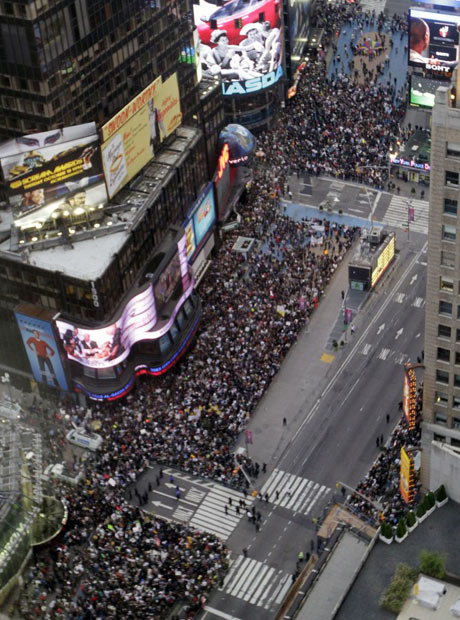 Times Square - NYC
Brussels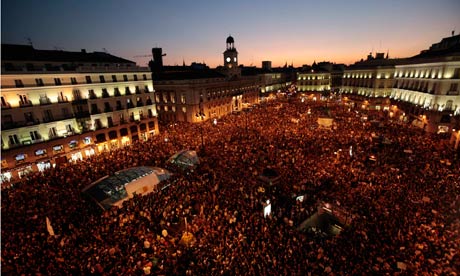 Madrid - Puerta del Sol
Uni occupation at Barcelona
Puerta del Sol (Madrid) occupied again by 500,000 people
250,000 marched through Barcelona, where they camp again as well, and have occupied faculties and hospitals ··> Kaos

[es]

.
50,000 protested in Seville
35,000 in Valencia
20,000 in Vigo
20,000 in Málaga
15,000 in Mieres (Asturias)
15,000 in Santander
11,000 in Bilbao
10,000 in Granada
10,000 in Palma de Majorca
c. 4000 in Las Palmas de Gran Canaria, Valladolid, Almería, Huelva, Zaragoza, Salamanca
'thousands' in Santa Cruz de Tenerife, Murcia, Logroño
less important numbers in Cádiz, Jaén
A home is not any luxury but a right
Update: in Pamplona a large demo also took to the streets
··>
Ateak Ireki
[es]
(includes video of the many with very nice percussion show).
Update: photo gallery of the Bilbao protest
··>
Fickr
(via
Branka
[eu]
).
They say shit, we say amen (80s punk song) before the Pirate-Basque banner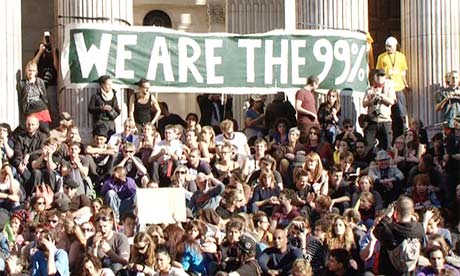 London
Indonesia
(just a mention:
Kaos
[es]
).
________________ . ________________
Exiles in Jordan protest against Assad
Steven Aguinaga (left), who filed a lawsuit against BP and Washington's handling of the oil disaster, saw himself charged with drunk driving without any test performed. After paying the fines, he saw that his iPhone had been replaced by a brand new one.
Cherry Frotlin, who marched on foot to Washington D.C. to bring the plea of Gulf Residents to Obama, saw her car damaged and her husband, who works for the oil corporation, transferred to another rig.
In the recent past, pipeline inspectors used to suffer death threats and even broken arms, that's how things work in the Gulf of Mexico, USA.
Reactor 1
Citizen who broke the news on Strontium-90 in Tokyo suffers death threats and closes down his blog. He said:
The whole purpose of my studying the radiation and radiation contamination and sharing information has been to protect my family, especially our young daughter. There is no point in doing so if my family's safety is threatened because of it. Please understand.
This Japanese musician (unknown to me until yesterday) saw some of his songs unpublished by Toshiba in 1988 because of the anti-nuclear and anti-war content. He died of cancer in 2009.